Paily Debit

Neo-banking
Mobile app design
Fintech
UX/UI
Development
About project
Paily debit is a neo-banking mobile app for freelancers from across the world. It allows people transfer their funds in multiple currencies, order physical cards or create virtual cards, invoice clients in different currencies — all in one superfast app.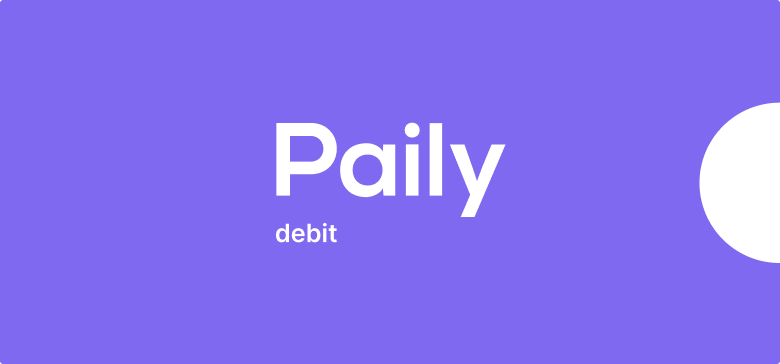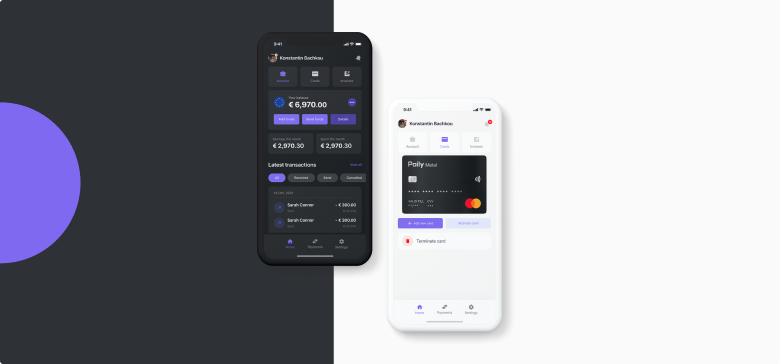 Task
The task of Paily Debit was to build a strong neo-banking app for freelancers, based on an in-depth analysis of the target audience.
Roadmap
To create an application according to the task at hand, our design process was divided into 6 stages:
1. Setting up. Connecting the dots between the freelancers requests and business possibilities.
2. Researching. Taking advantage over neo-banking functionalities and adapting to the digital nomads needs.
3. Wireframing. Considering the rules and regulations we created an easy-to-understand app navigation.
4. Hi-fi designing. From creating a style guide, brand book and UI-Kit to filling out mobile screens with the user interface.
5. Protoryping. Connecting the screens one with another and giving life to the app with slight animations.
6. Testing. Coming up with an idea to improve a bank application and collection information about this business.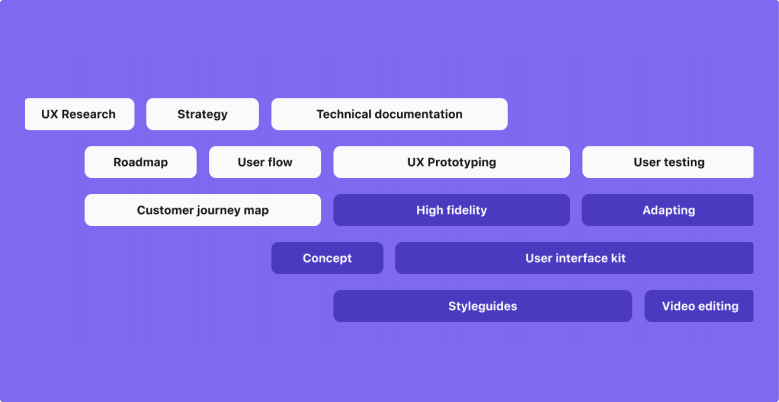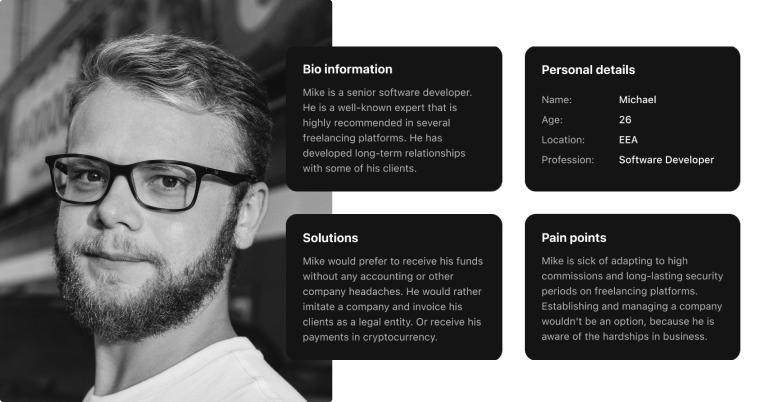 Wireframing
After the analytical phase, we started to implement the design with wireframes. The main task was to create a clean user-friendly design based on our target audience.

Hi-fi Design
After implementing more than 300 wireframes, we set about creating the final design in two themes: light and dark.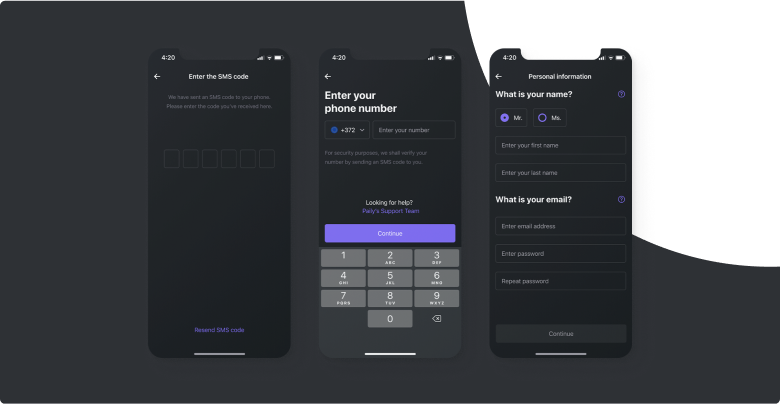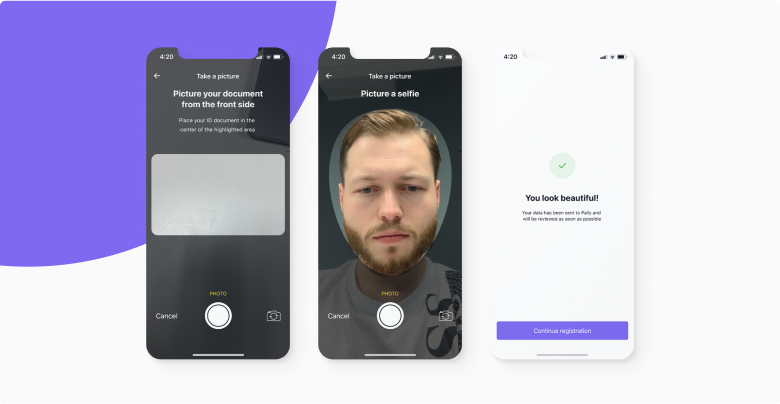 Result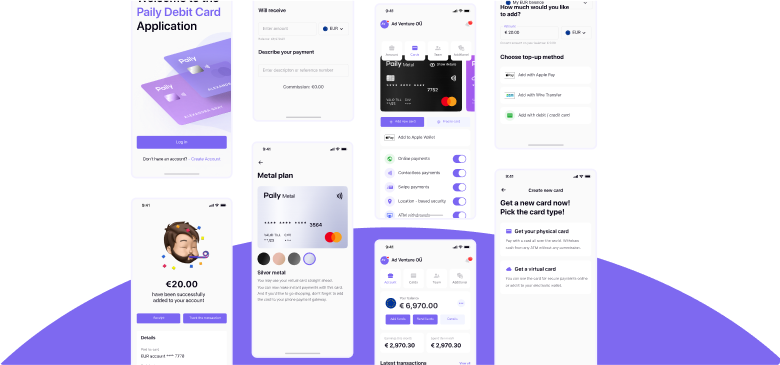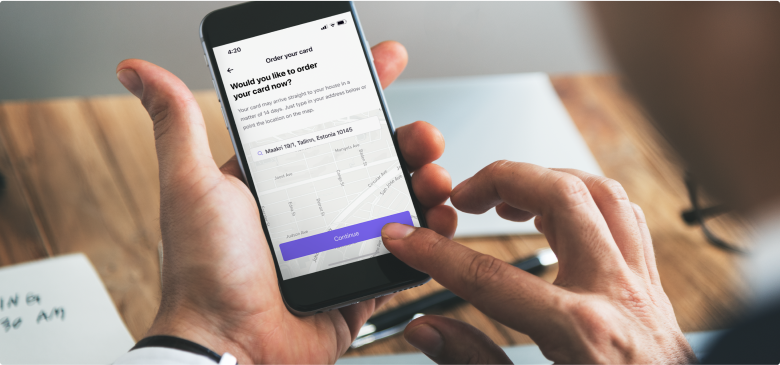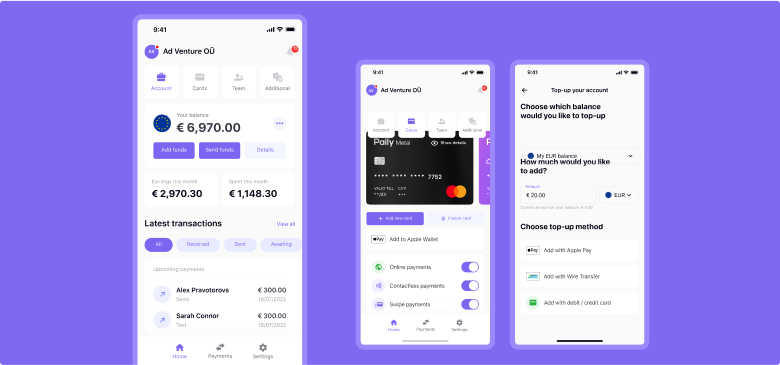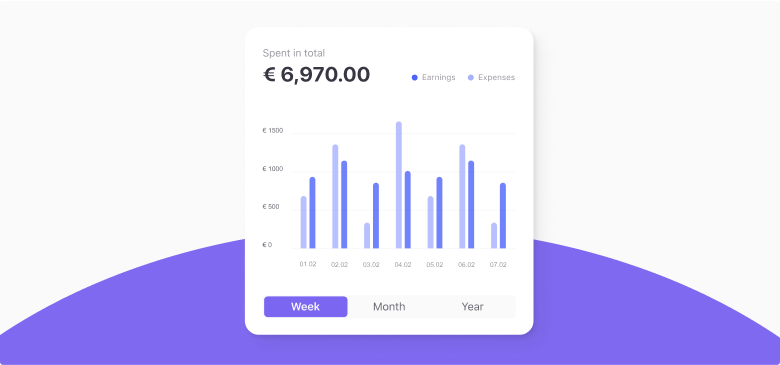 We have been able to offer new and more convenient solutions for freelancers for managing their finances. Eventually, we have created an easy-to-use application consisting of 311 screens. 5 designers worked on the project during about 2 months.